The Electronic Text Corpus of Sumerian Literature
(Texts: All Artefacts, Color Coding, & Writings in Bold Type With Italics Inside Parenthesis, are Added by Editor R. Brown, not the Authors, Translators, or Publishers!)
(gods in blue)
O E-ab-šaga-la (House which stretches over the midst of the sea) built in a holy place,
Gu-aba, your interior produces everything and is a well-established storehouse.
Holy shrine, wild cow for which everything endures,
your princess is Ninĝagia (unknown), the magnificent …… stewardess,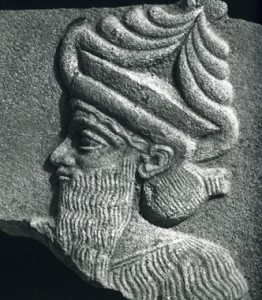 (Enlil, King Anu's son & heir, Anu's Earth Colony Commander)
the mighty …… of father Enlil, who takes counsel with lord Nunamnir (Enlil).
Born in ……, …… in the flood of the sea, like her …… father a controller of the pure sea,
holy Ninmarki (Enki's daughter) has erected a house in your precinct,
O house Gu-aba, and taken her seat upon your dais.
10 lines: the house of Ninmarki in Gu-aba.